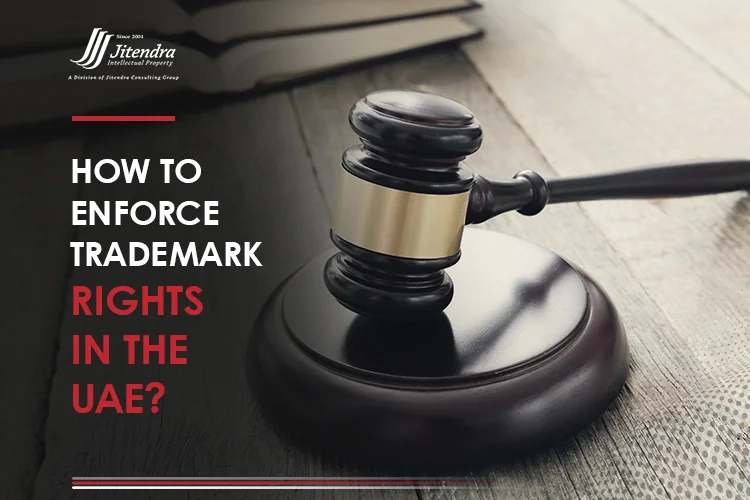 How to Enforce Trademark Rights in the UAE?
Trademark infringement is a global issue, and like any other country, the UAE has witnessed trademark infringement and the resultant disputes. In such a scenario, business owners need the assistance of trademark legal services in Dubai to effectively enforce their trademark rights in the region. If you encounter any sort of trademark infringement in the UAE, you are allowed to take legal action in various ways such as issuing a warning letter, taking administrative actions or going to court. In this article, we will discuss various by which brand owners can enforce their trademark rights in the UAE. Read on for more information:
Conduct Trademark Registration in the UAE
Since the UAE is a first-to-file jurisdiction, the rights associated with a registered trademark will get more protection. If infringement happens, it will be easier for the owner of a UAE-registered trademark to ascertain his rights legally. However, if someone infringes your unregistered trademark, you will be required to submit evidence for use to defend your rights.
Draft the Contracts Properly
Large international brands expand into the UAE mostly through franchises. Franchise contracts are underpinned by trademark licenses. It is important for businesses to draft contracts properly with clearly defined clauses for the use of the trademark. Some are full contracts based on goodwill and other contracts may permit the restricted use of a registered trademark.
Breach of contract occurs when the franchisee abuses the trademark, violating the relevant provisions in the contract. In such a case, the franchisor can enforce trademark rights in the UAE by filing a case in court. Trademark litigation and enforcement services in Dubai can help them move against the violator in court. Apart from franchise agreements, litigation may arise through other contracts such as distribution contracts, amalgamation contracts, merger contracts and third-party use contracts.
File Opposition Requests
Monitoring the UAE official trademark database will help you identify applications for trademarks that are confusingly similar to your registered mark. If such an identical or similar trademark application is identified, you must file an opposition with the UAE Trademark Office. If the Ministry of Economy issued a verdict against you, you can opt for trademark litigation in the UAE with the help of a legal services provider. You can file an appeal in court to stop the infringer from getting approval for the conflicting trademark.
Monitor your Trademark in the Market
Actively watching a registered trademark in the market is critical for every brand owner to enforce their trademark rights in the UAE. Trademark watch service providers can monitor your trademark in the local market to see if anyone is using your trademark without your authorisation. Based on their watch report you can decide on a proper course of action against the infringer.
Send Cease and Desist Letters
Sending cease and desist letters can be considered the cornerstone of trademark enforcement in the UAE. Once you identify an act of infringement through the trademark report, you can send a cease and desist letter to the infringer. A cease and desist letter is a document used by trademark owners to warn the parties that they believe infringed your trademark rights.
Through the letter, trademark owners can demand the potential infringer stop misusing their trademark. The brand owners can also set a deadline for response or action on behalf of the potential infringer. Brand owners should typically support this letter with details and evidence of the potential infringement. Providers of the best trademark legal services in Dubai can help trademark owners to draft and issue effectively cease and desist letters on your behalf.
Initiate Court Proceedings
If your letter to cease has not been responded to and your case is strong enough to prove trademark infringement, you can apply to have the matter dealt with in court. You can also opt to settle the trademark dispute in the UAE through alternative dispute resolution. However, if the potential infringer is not cooperative, you can go for court proceedings with the help of trademark litigation services in Dubai.
How Can Companies Offering Trademark Litigation and Enforcement Services Help You?
Brand owners with a business presence in the UAE need to hire professionals offering legal services related drafting of contracts as well as trademark litigation and enforcement. Since most contracts such as franchise agreements, distribution contracts, third-party-use contracts and merger contracts involve the use of trademarks, it is critical to have an effective strategy to manage legal disputes.
Providers of Trademark Litigation and Enforcement Services in Dubai such as Jitendra Intellectual Property (JIP) can assist businesses with legal services. JIP is one of the most reputed IP firms in Dubai with years of experience in trademark registration enforcement and litigation. We can provide brand owners with robust legal services in Dubai such as drafting contracts and defending you in court in case of trademark infringement of any sort.