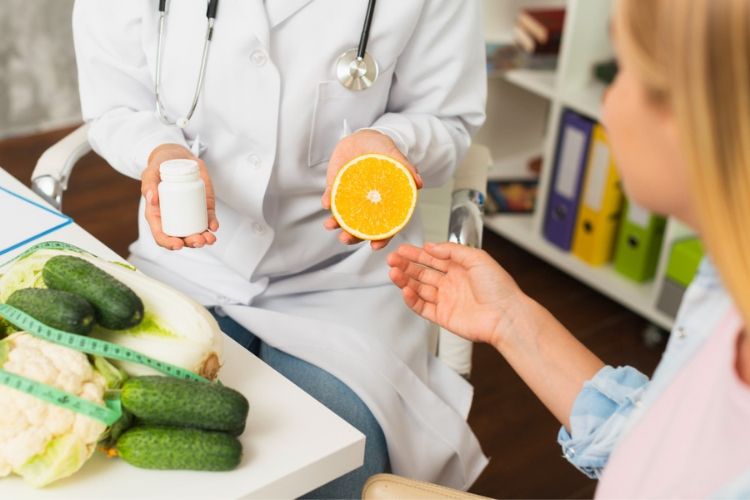 Significance of Trademarks for Dietary Supplements
Conducting trademark registration in the UAE is essential to get valuable protection for your dietary supplementary brand. Citizens and residents with higher disposable income and rising awareness of dietary supplements among consumers have increased the demand for such products in the UAE market. Dietary supplement brands like "Dragon Pharma, Dynami Nutrition, Gaspari, Elite Labs" etc. have enjoyed the benefits of trademark protection.
However, you may fail to achieve market dominance if you fail to trademark your dietary supplement brand in the UAE. Trademark agents in the UAE can help you start with the brand protection journey by offering effective advice.
In this blog, we will discuss the ways a UAE trademark registration will protect your dietary supplement brand. Keep reading to gain some valuable insights.
A Registered Trademark Protects you Across the UAE
A trademark registered with the UAE Trademark Office is the best way to gain nationwide protection for your dietary supplementary brand. Your brand will be protected against infringement in all seven emirates of the UAE if you trademark your dietary supplementary brand in the country. Even if you plan to remain a small company, conducting trademark registration in the UAE is essential to prepare for future growth by establishing a strong brand.
A Registered Trademark Helps you Act Against Infringement
As a business owner, maintaining control over your dietary supplement brand is critical to ensure business success. However, you may lose brand control when other companies in your industry start using similar trademarks that represent competing products. When a competing company uses a similar mark in the local market, it will create confusion among potential customers.
They will buy your competitor's product as it bears a trademark similar to yours. A registered trademark gives you the legal rights to address such acts of infringement. If your trademark is not registered in the UAE, it will be tough for you to prove the infringement. Consult with trademark agents in the UAE to get advice on how to address a trademark infringement.
A UAE-Registered Mark is your First Step to International Registration
Dietary supplements are products with an international appeal. Even if you have started small, you may plan an expansion once your business registers good growth. In such a situation, you need to protect your brand in all the territories that you are planning to expand into. Filing separate applications in each country are tiresome and involve a huge investment. However, you can use the Madrid Protocol to protect your trademark in over 125 countries through a single filing, in a single language and paying a single set of fees.
However, your UAE-registered trademark can also be a springboard to your international trademark registration. As per the rules of the World Intellectual Property Organisation (WIPO), you need to have an active trademark registration or an ongoing trademark application in the country of origin to apply for international trademark registration under the Madrid Protocol. This means registering a trademark in the UAE will make it easier for you to apply for worldwide trademark protection in the future.
A Registered Trademark will get you More Customers
A registered trademark increases the reputation of your brand among potential customers. Trademarking your dietary supplement brand is the best way to build familiarity and trust among customers, provided you use the trademark consistently. When a third party is selling your products, customers will get to know that they are buying dietary supplements from an authorized dealer who meets your standards.
Customers may decide to buy your product even if they see other similar products from different companies if your product bears an easily identifiable registered trademark. They will also purchase your products repeatedly as they will associate the trademark with quality and reliability. In this way, a registered trademark ensures brand recognition and brand loyalty. Trademark your dietary supplement products with the help of the best trademark agents in the UAE.
It will help you Counter Fake Products
Dietary supplements products are one of the top sectors vulnerable to counterfeit products. Fake products are a threat to public health & safety as well as to your brand's reputation. People buying a fake product unknowingly will suffer from its inferior quality and it will affect your brand image. With a registered trademark, you can track counterfeit products and take necessary actions.
Consult with the Best Trademark Agents in the UAE
Whether you're currently developing your first dietary supplement or you've been growing your brand for years, it is essential to carry out trademark registration in the UAE for the reasons listed here. By registering a trademark in the UAE, you can get benefits such as nationwide protection, customer loyalty, eligibility for international protection, and the legal right to fight infringers. However, the rules and procedures of the Trademark Office can be tough to grasp for which you can seek the help of trademark agents in the UAE such as Jitendra Intellectual Property (JIP).
JIP offers reliable trademark services in the UAE if you would like assistance in protecting your trademark. We are one of the leading IP firms in Dubai with years of experience. We offer cost-effective trademark services in Dubai such as trademark registration/renewal, trademark watch, trademark search etc. JIP also provides worldwide trademark registration under the Madrid Protocol.