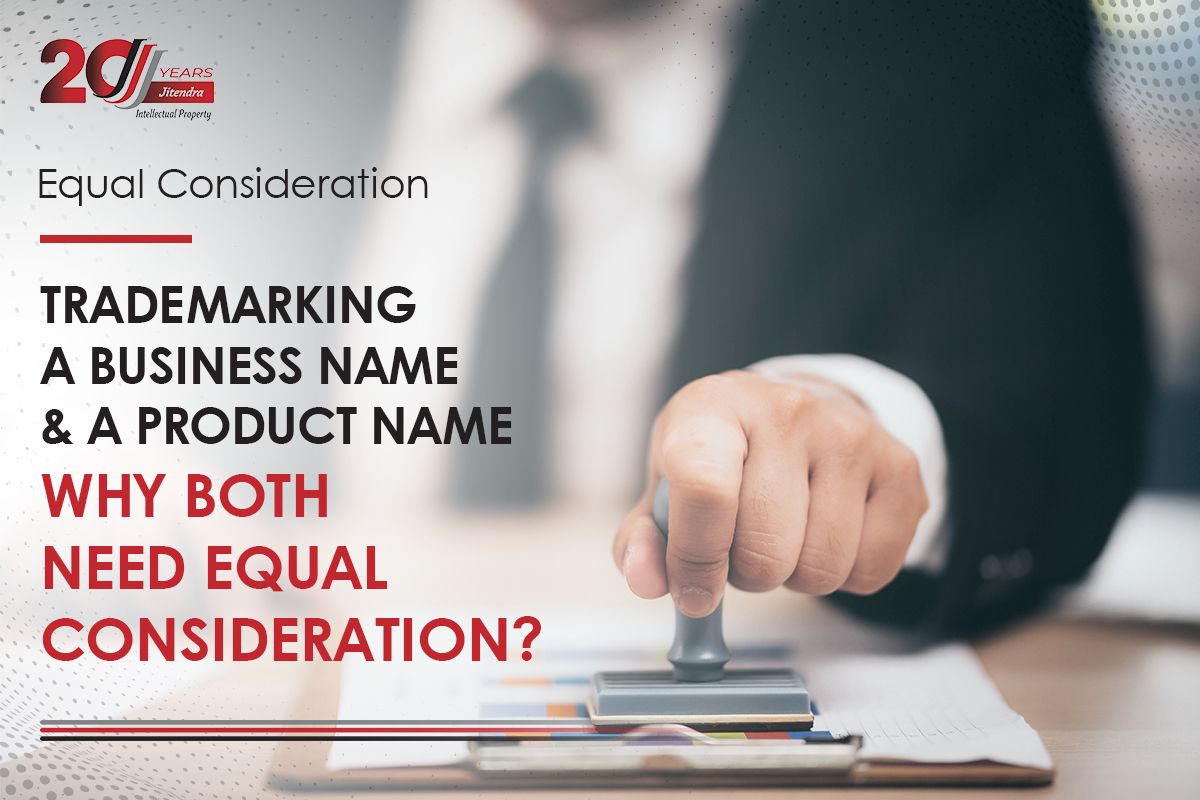 Trademarking a Business Name & a Product Name: Why both Need Equal Consideration?
There are certain aspects of trademark registration in the UAE that many businesses, especially small businesses, do not get right. For instance, they understand that they can trademark the name of their cleaning business but they don't know they can trademark the name of their cleaning spray. It may be an exaggeration, but many SMEs or startups fail to get both these assets trademarked together.
Many small businesses trademark their business name and forget to trademark their product name (it can happen the other way as well). Such an issue often arises out of pure ignorance but consulting with trademark agents in Dubai can save the companies commit such big mistakes. In this article, we address this critical aspect. Read ahead.
Considerations for Trademarking Business Names in the UAE 
Carrying out trademark registration in the UAE for your business name is critical for you as the name is the face of your business. It's the first touchpoint for your customers and the primary way in which your brand is identified. It gives you immense confidence that your business name is protected from competitors, ensures more visibility for the brand, and provides you with a legal ground for enforcement.
However, certain factors must also be considered while registering your business name as a trademark in the UAE. Registration is vital to avoid brand confusion. Can you afford to share your profits with someone bearing a similar trademark? It should be a no. And you also can't afford to lose customers who want to do business with you to a copycat competitor. Furthermore, choose a strong and distinctive name as a trademark to ensure a higher degree of protection. A weaker or generic name will be easily infringed and you may have to wage a trademark battle to gain it back. Obviously, it will involve wastage of time, money and resources.
It's Essential to Trademark a Product Name in the UAE 
Businesses conduct trademark registration in the UAE for many reasons such as creating a second layer of identity other than the business name trademark. A registered trademark in the UAE will provide protection against imitators and counterfeiters. A counterfeiter will release a product into the market with a name resembling that of your product albeit with a lesser price and inferior quality.
Consumers will be cheated into buying this low-quality product as they are concise it with your product's name. This creates a loss of profit and reputation damage for your brand in the market. If you can legally stop imitators with a registered trademark. Fighting off infringers and counterfeiters is tougher if you have not registered the mark. Once a trademark is registered for your products, you can legally enforce your trademark rights in the UAE against the brand impersonators. Trademark agents in Dubai can help you secure and enforce your IP rights.
Key Considerations for Trademarking a Product Name 
You need to think ahead and devise a trademark strategy before creating a product line. The name, logo and slogans should be created in a way that will let you meet the trademark registration requirements in the UAE. The following factors can guide you in this regard:
Creation of Strong Trademarks 
While selecting a trademark, you must ensure that the UAE Trademark Office will grant registration for the mark. Generic and descriptive trademarks will not be granted trademark registration in the UAE. Instead, you can try creating strong trademarks that are either fanciful or arbitrary.
Selection of Appropriate Classes 
While registering a trademark in the UAE, you need to file your product under the right classes according to the Nice Classification of trademark registration. The Nice Classification list has 45 classes of goods and services and you must pick the right classes for your product. Choosing the wrong classes may lead to brand confusion. Similarly, choosing fewer classes may weaken your product's protection. The advice of trademark agents in Dubai will come in handy for you here.
Enforce your Trademark at Any Cost 
Just like business name trademarks, product marks are also vulnerable to infringement. In case any form of infringement is detected, you shouldn't shy away from taking necessary legal action to stop it. You can raise an objection claim if a similar name is being filed at the UAE Trademark Office. With the help of trademark watch services in Dubai, you can also monitor if anyone is illegally using your product name in the market. In that case, you can file trademark infringement cases at a court to stop the infringers. You can also stop counterfeiters with the help of Dubai Customs (recording trademarks with Customs Authority) or through the DED (administrative action).
Hire the Best Trademark Agents in Dubai, UAE 
Conducting trademark registration in the UAE is essential to protect your valued brands. Be it a business name or product name, failing to register trademarks in the UAE will lead to brand confusion and acts of infringement. You can protect your trademarks through the best trademark agents in Dubai such as Jitendra Intellectual Property (JIP). JIP ensures protection for your marks through bespoke services such as trademark search, trademark watch, trademark renewal etc. Let your brand scale new heights with our trademark protection services in Dubai, UAE.