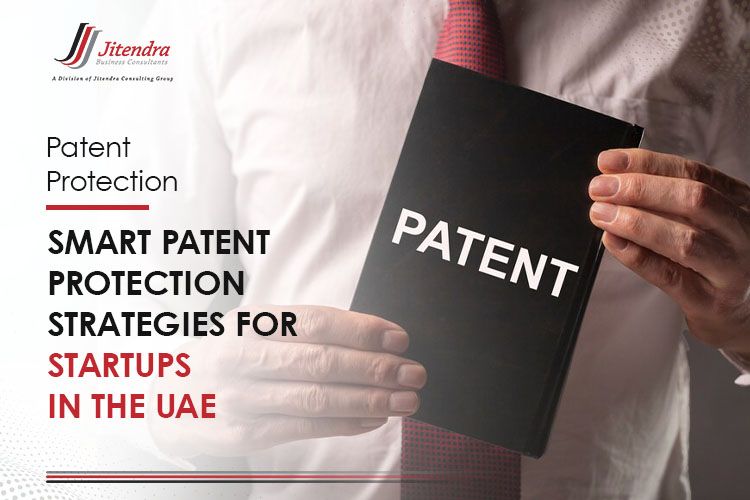 Smart Patent Protection Strategies for Startups in the UAE
Knowing where to start with patents is highly critical for startups. Once an IP strategy is developed, implementing or amending it won't be an arduous task. Startups who want to protect their innovation or invention must create a smart IP strategy with patent registration in the UAE as its base.
Many startups avoid patent registration thinking that the utility patents may consume a lot of time and money. However, smart startups understand that patent applications will help them to source funds and provide defensive measures against their competitors. Here is a detailed article that describes some smart Patent Protection Strategies for Startups in the UAE.
Assess the Patentability of your Innovation  
An invention or innovation should be assessed to determine it meets three qualities: Novelty, Inventiveness and industrial applicability. The invention should not be made public before in any way to be eligible for patent registration in the UAE. It should also not infringe the patent rights of other patent owners. It should also involve an inventive step and must be capable of being used in some kind of industry. You can file the patent application if your product meets these qualities.
File patent applications early to beat other startups 
Once a decision has been made to register a patent in the UAE, you should immediately start applying for UAE patent registration. Secure an earlier filing date before your competitors come up with a similar idea. If you are seeking funding for potential investors, it is ideal to apply faster.
Ideally, startups should apply for patent registration before pitching the innovation to potential investors. A pitching session may involve detailing every aspect of your innovative product before a group of industry players. There could be recordings of your session in written, audio or video formats. This could be considered a public disclosure and may lead to losing the novelty of the idea. Patent registration agents in Dubai can help you with filing patent applications faster.
Decide on National or International Patent 
In the UAE, you can file either a national patent or an international patent via Patent Cooperation Treaty ( PCT) administered by the World Intellectual Property Organisation (WIPO). More than 150 countries (153) are party to the PCT system, which means the applicants can get their patents protected in those countries in a single filing. Currently, all six GCC countries allow patent registration through the PCT system.
According to the agreement, all citizens and residents of one of the treaty member states have the right to submit an international application at any office of their choice. With PCT, you can fill your startup patent in multiple jurisdictions in a single filing under one language. You can also save the cost of filing multiple patent applications. However, if you wish to file a patent only in the UAE, it is advisable to file a National Patent application. Patent registration agents in the UAE can help you decide which filing system is better for your startup.
Manage Patent Portfolio Smartly 
A recommended strategy for patent protection in the UAE is to establish a strong patent portfolio around the inventions. A diverse patent portfolio means you are making it tough for your competitors to operate in the same field of technology as yours. In managing a patent portfolio, a useful tip would be to avoid putting all eggs into one basket. Consult with the best patent registration agents in the UAE to understand how to strategise your filings.
How Can Jitendra Intellectual Property Help with Patent Registration in UAE?  
Having a smart strategy for patent registration in the UAE is vital for startups. While developing the patent protection strategy for inventions or innovations, startups should consider key factors such as the timing of the application, jurisdictions to file, and management of a patent portfolio. All these factors need the assistance of experts in the IP field. Patent registration agents in Dubai, UAE such as Jitendra Intellectual Property (JIP) can help you in this regard.
JIP has a team of highly qualified patent registration experts in Dubai who can advise you on the patentability of inventions and the procedure to register them. Apart from being qualified professionals in the patent industry, we are expert consultants with unparalleled ability to offer you valuable legal and technical insights. Leave the documentation and translations to our patent agents and we will ensure a faster patent approval without any hassle. If you are looking for specific patent protection advice tailored to your specific needs & requirements, consider consulting with us today.